December 27, 1994
Colorado Springs Trip
Drive out to C.S. with the consideration of moving out there.
No pictures except for these postcards of the Royal Gorge area.

The Hanging Bridge.
A famous D & R G railroad Hanging Bridge built in 1879,
to carry the railroad tracks over the Arkansas River at the narrowest point in the Royal Gorge.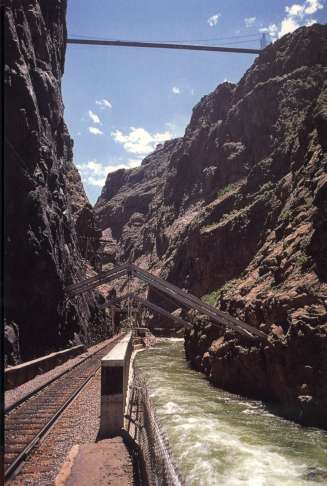 Royal Gorge Bridge, Colorado.
The Suspension Bridge hangs 1053 feet (321m) above the Arkansas river.
Views of the canyon and the Sangre de Cristo Mountains are offered to those driving or walking across the bridge.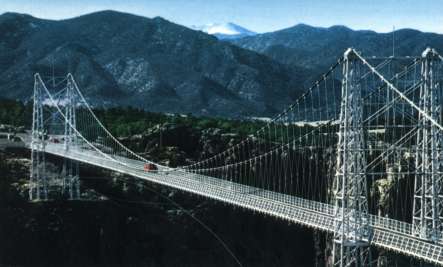 Rio Grande Train in Royal Gorge, Colorado.
"And The World's Highest Suspension Bridge"
D & R G W Streamliner with the vista dome car passing through the famous Royal Gorge
along the Arkansas River with the suspension bridge (1053 ft.) above.
Royal Gorge is only a short distance from Canyon City.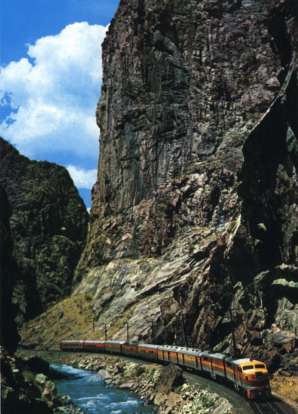 A view from Point Sublime.
Royal Gorge, Colorado.
This breathtaking scene shows the suspension bridge (the world's highest)
and the great chasm of the gorge with the roaring waters of the Arkansas River below.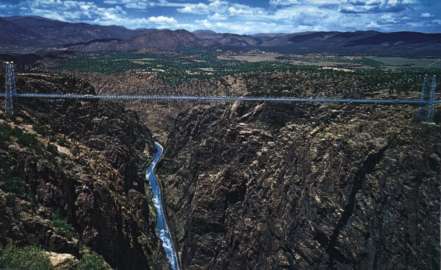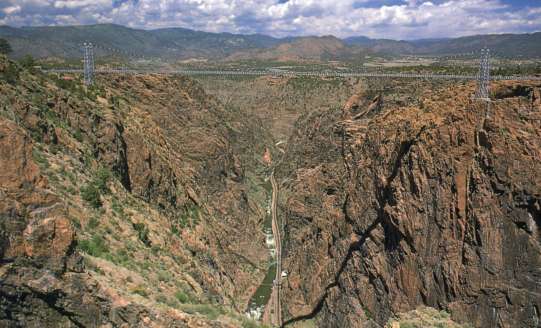 Inclined railroad brings passengers to the base of the canyon.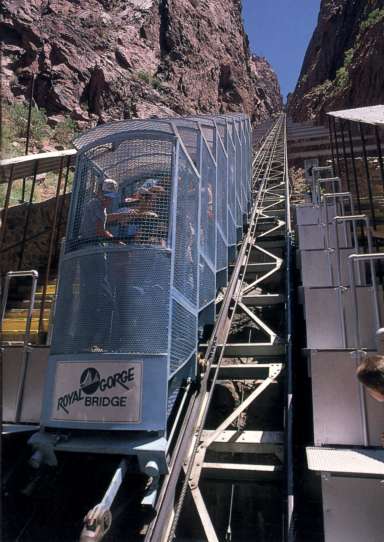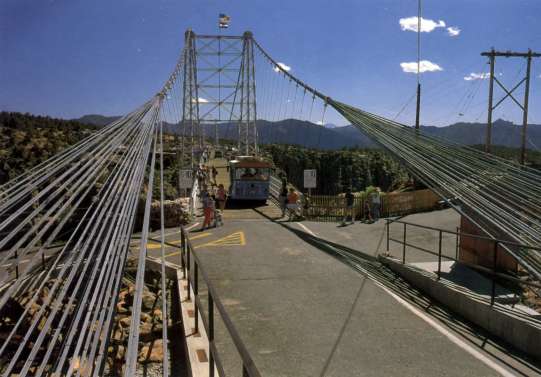 A cablecar is next to the bridge -
I walked across the bridge and then took the cable car back.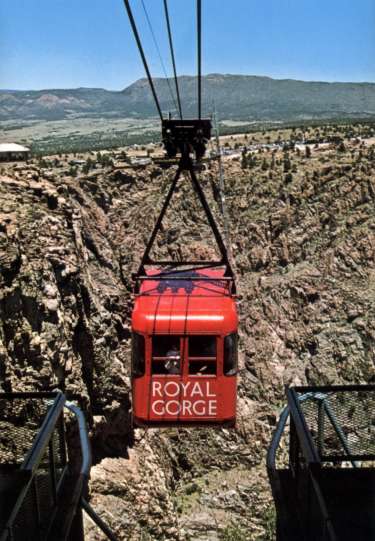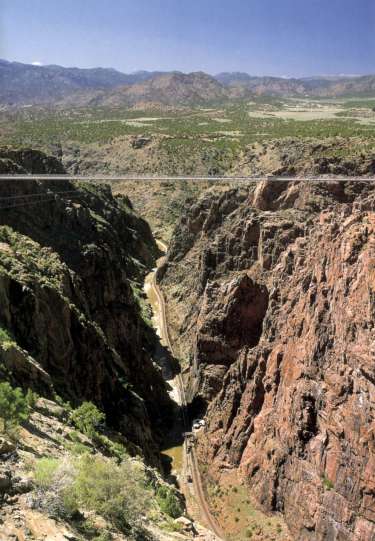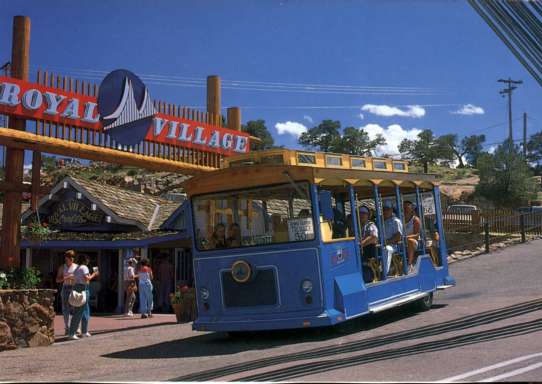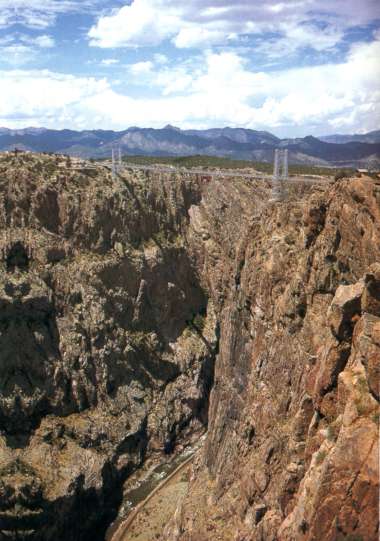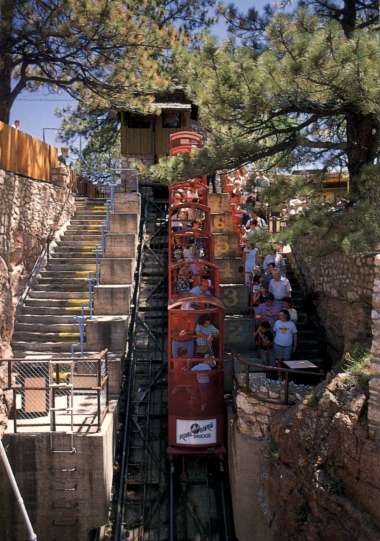 Cablecar - viewed from the bridge