Hundreds of Harley's at Mt. Rushmore (Sturgis Harley week)

Tom. He fits right in with the other four - right?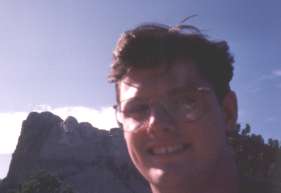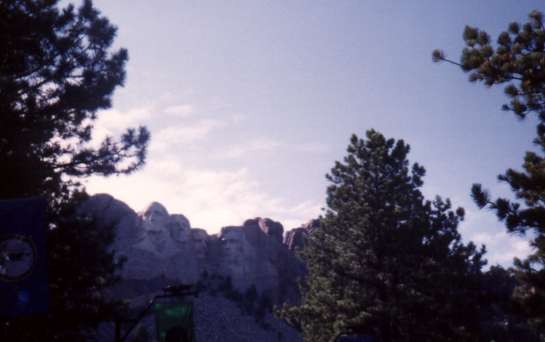 Leaving Mt. Rushmore - the back way.
Notice the rock climber(s) to the right of the white arrow.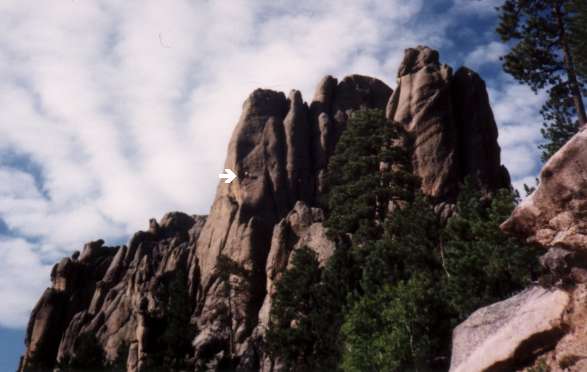 Getting lost on "roads" behind Mt. Rushmore. Wonderful scenery! A stop sign on a grass road. We stopped and asked some folks who were fishing 1) how to get out and 2) which would be better to see a; Glacier National or b; Yellowstone. Answer - Glacier National.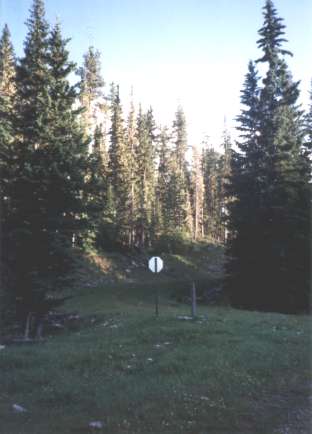 One fantastic storm. Near Spearfish, SD & I-90. Large hail. Many dents on Julie's car.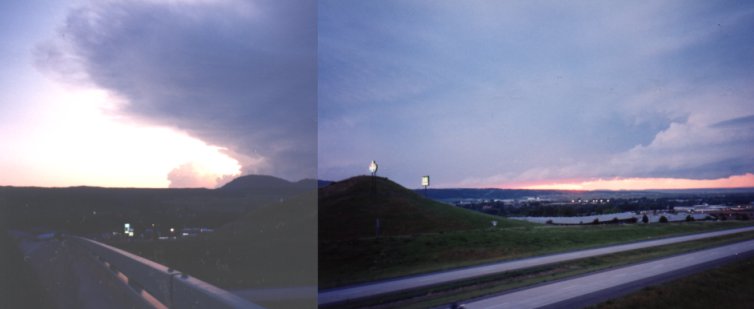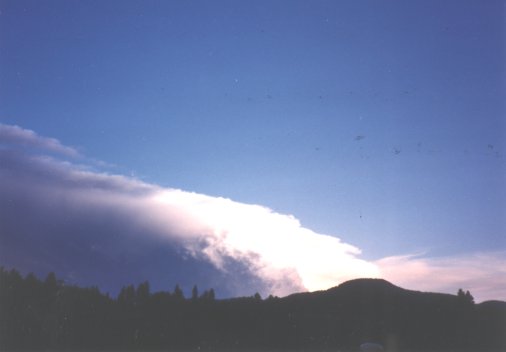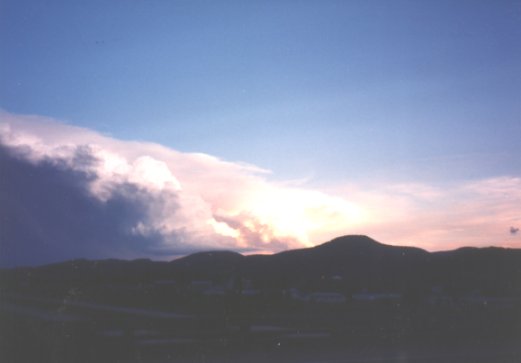 Eastern Wyoming or South central Montana. From I-90?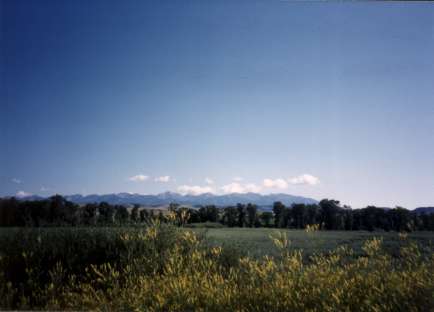 Back roads in Montana (between I-90 & Lewis & Clark National Forest). I-90 > S.R. 89 > I-15 > S.R. 44 > 89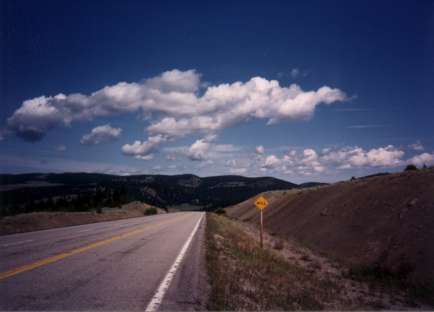 Side trip up a mountain on a rocky access road.
At the top of the mountain - a 360 degree view!
(scroll right)

Tom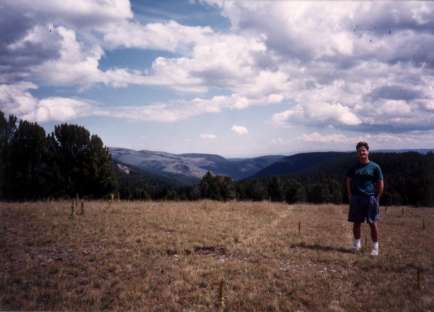 Taking the road back down.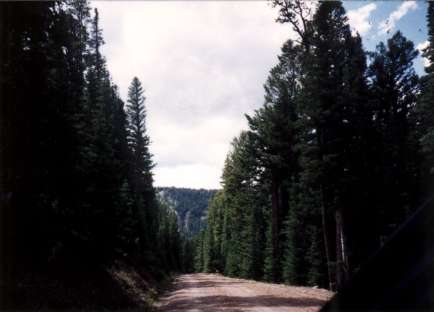 Stream at intersection of S.R. 89 & access road. Northbound 89 in background - to right.
S.R. 89. Further into Lewis & Clark National Forest.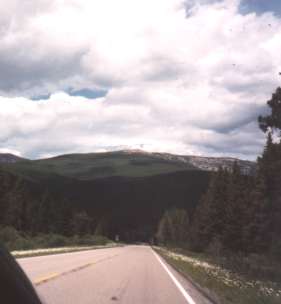 Jim. S.R. 89 in MT. Lewis & Clark. Stop & walk up a stream.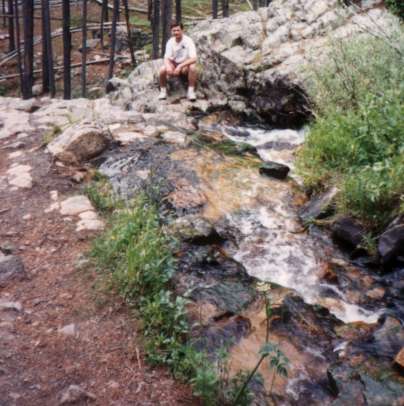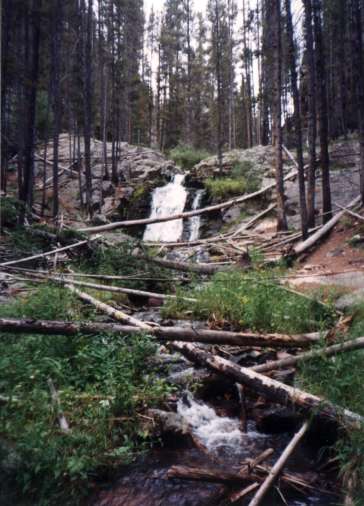 Tom looking down.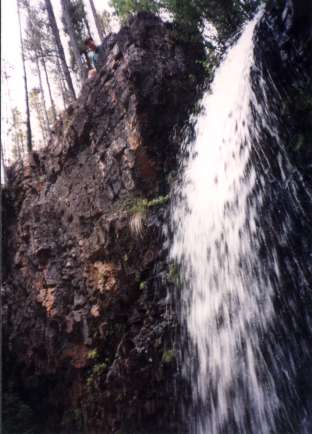 Jim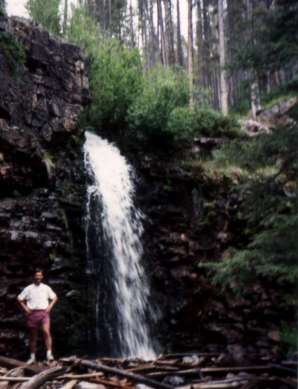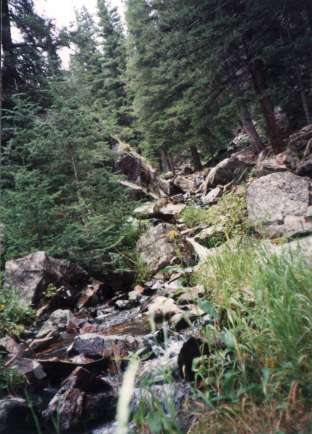 Julie's Honda. Tom.