1990 Spring Break
Seattle with Frank
S. Dakota / Wyoming area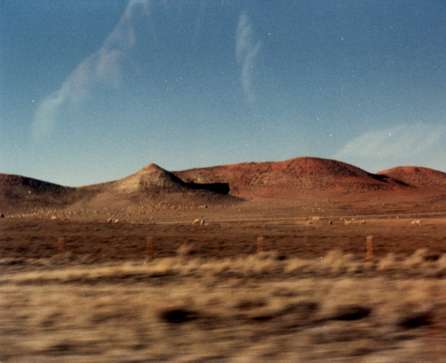 Side trip to Mt. Rushmore - S. Dakota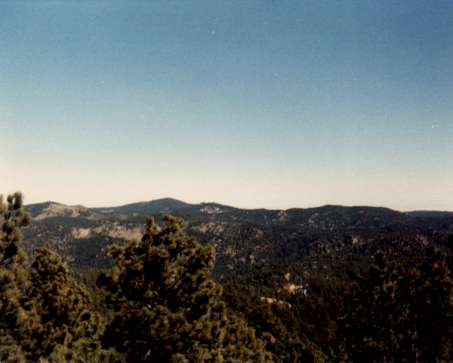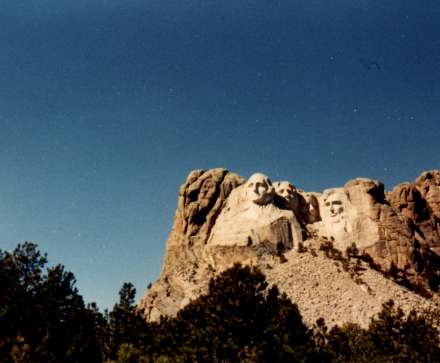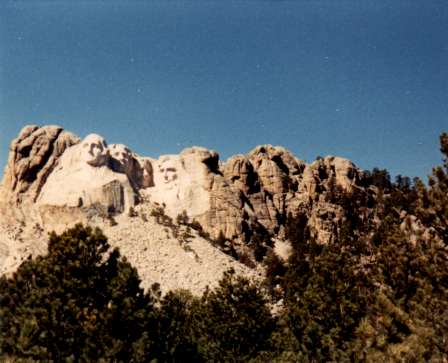 Leaving Mt. Rushmore - the back way through Deadwood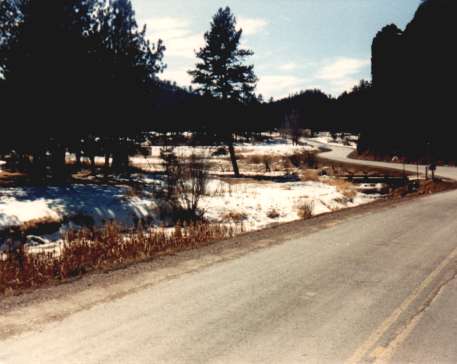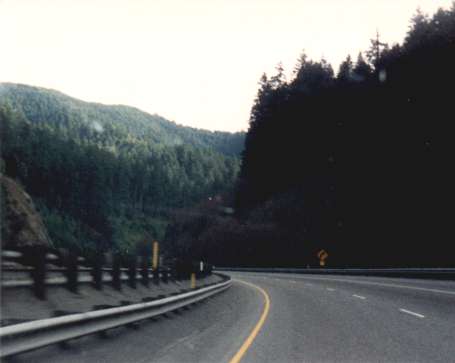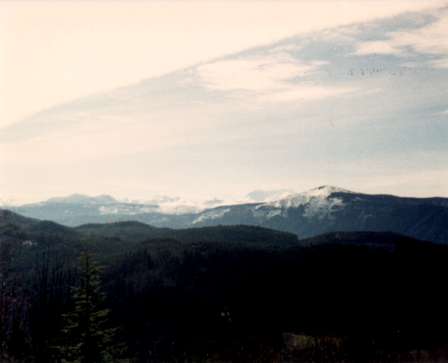 Snow covered Rocky's - approx Butte Montana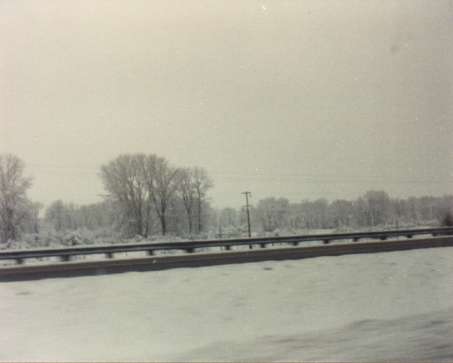 Train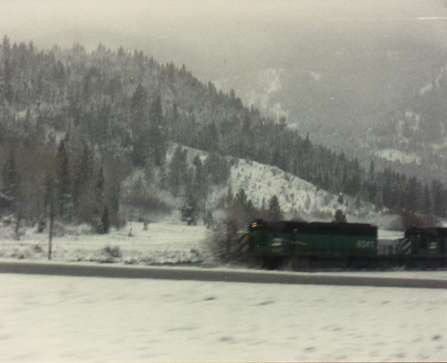 Train tunnel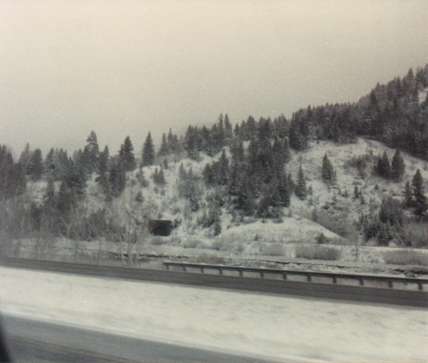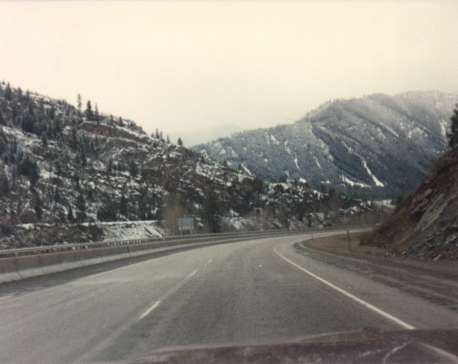 Butte Montana. Backdrop would be one huge mountain up into the clouds.
I-90 just came down from that area. Big snow.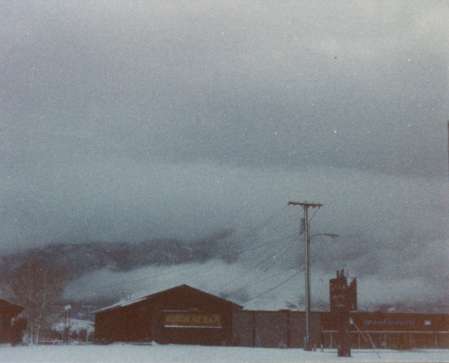 I-90 entering Idaho. In mountains, trucks stopping to don chains.
Traffic approx 2 MPH going down hill.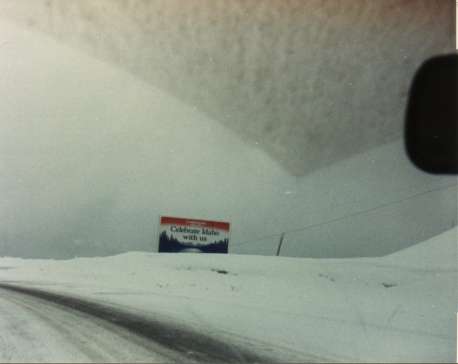 Eastern Washington. Beautiful clouded sky. Endless view.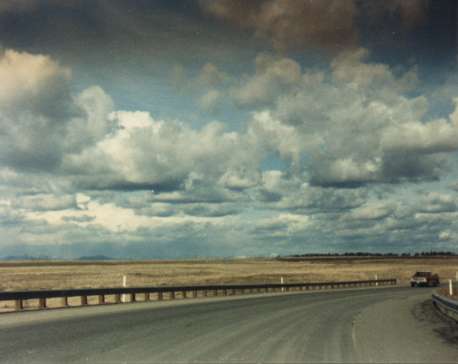 I-90 @ Vantage, WA. Crossing the Columbia River. Steep down grade, then SHARP right turn, huge wide river. Then 20-35 minute ascent. 2nd gear (3rd maybe) and foot way down on the gas - traveling up at 40 to 50mph.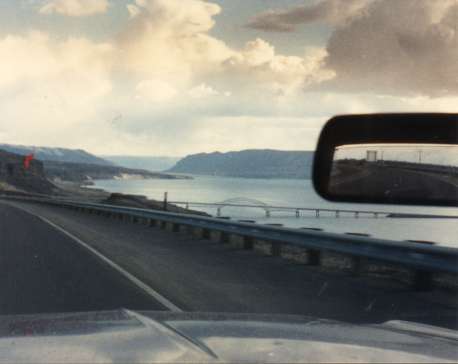 Clouds over mountains in WA (approx 2:30p). Snoqualme Summit.
Place where I-90 (& everything else) shuts down because of huge snowfalls (2 - 5 feet).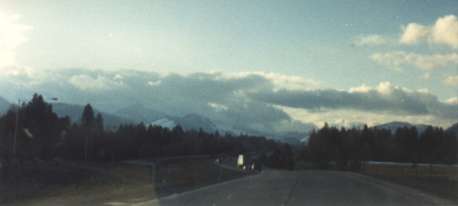 Entering Seattle (I-90 approx 4pm). Coming down from Snoqualme Pass & crossing Lake Washington west of Mercer Island. Most expensive road in the U.S. because it is a floating bridge on the water.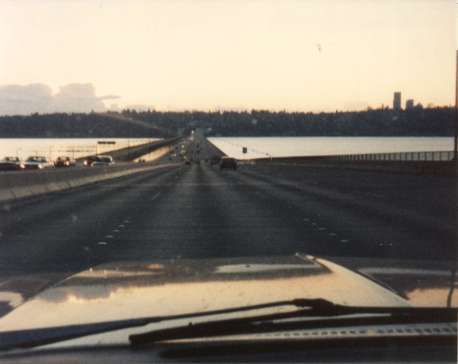 Seattle. North view from the "Space Needle"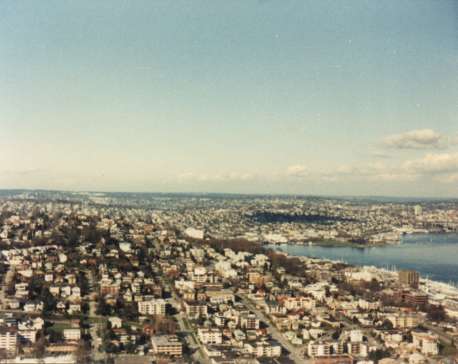 Seattle. S/E view from the needle. King Dome & downtown in direction of Mt. Rainier.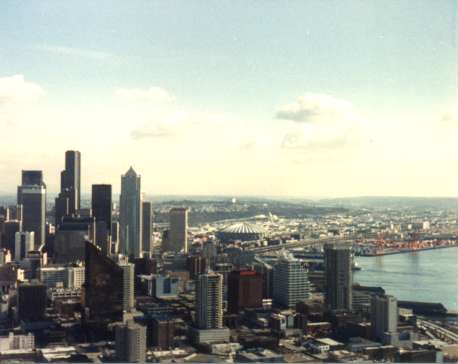 Seattle. W-N/W view from the needle.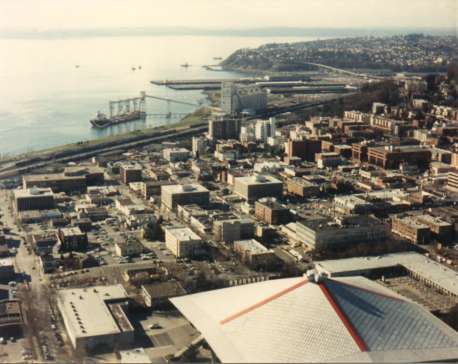 Seattle. West across the Puget Sound. "The Globe" (bottom right) is the newspaper building.
View down from the needle.
View East from the needle. Downtown - notice two mono-rail tracks in lower right corner.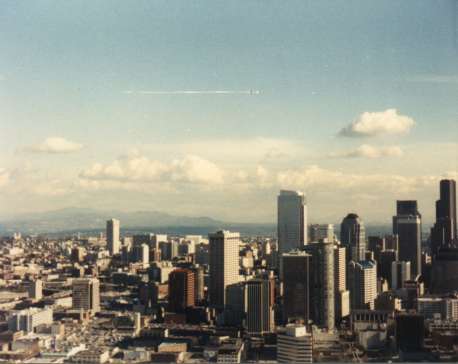 Traveling South into Seattle. Notice the needle above the pickup roof at right edge of picture.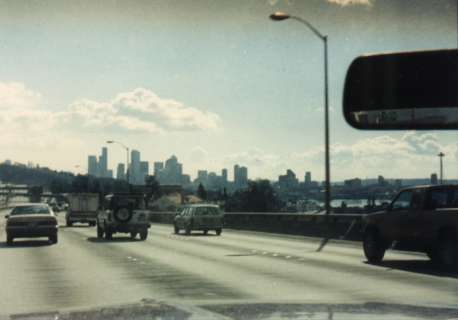 Powerplant / waterfall. East of Seattle.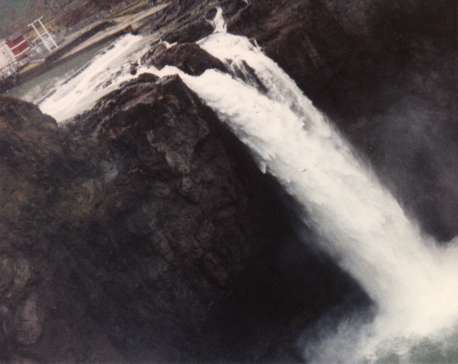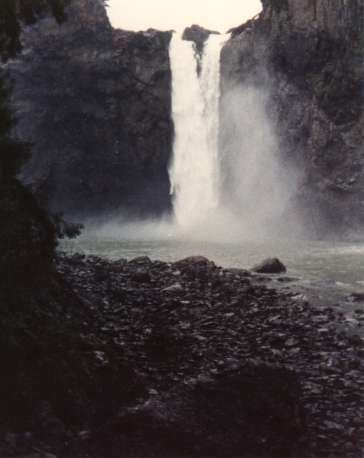 Ford Wagon - quite similar to the one we were in - except ours was Maroon, dented, a bit rusted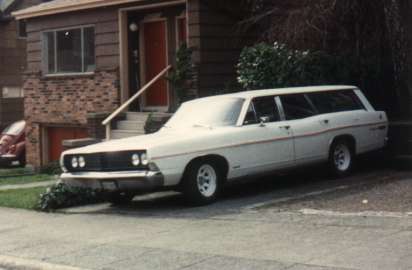 Rock formations. Utah / Wyoming area.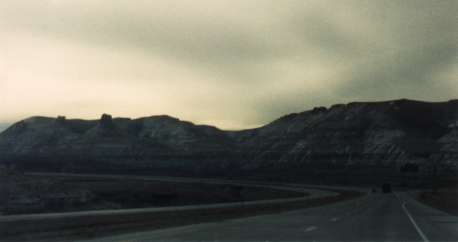 Traveling into Denver.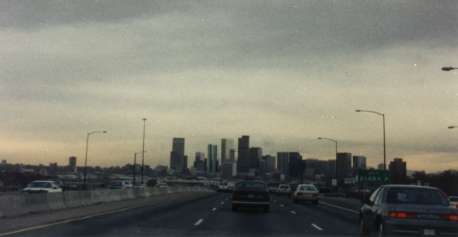 Rockies backdrop, Denver, Flatlands East of Rockies.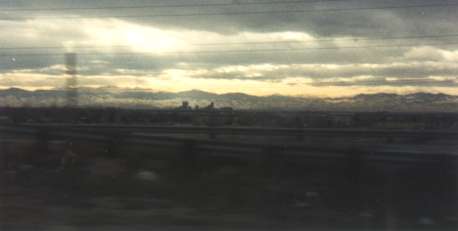 View of edge of Rockies from flatlands East of them. Denver area.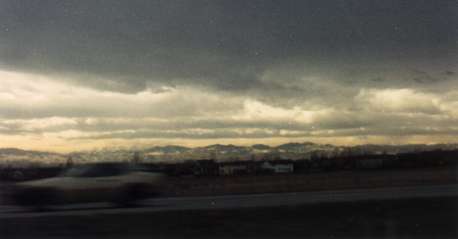 View East showing flatlands / rolling plains - Just East of Denver and the Rockies.